Psilocybin Mushrooms Addiction, Abuse, And Treatment
Psilocybin Mushrooms are a commonly used Hallucinogen. Though addiction risk is low, psychological dependence can still develop.
Start the road to recovery
Call now for addiction support
What Are Psilocybin Mushrooms?
Psilocybin Mushrooms, also called Magic Mushrooms or Shrooms, are Hallucinogenic mushrooms containing the chemical Psilocybin. Magic Mushrooms are popular for their Psychedelic effects, often creating a mind-altering experience in the user. Traditionally used in indigenous communities to connect to the spirit world, Magic Mushrooms gained popularity in the 1960s throughout the hippie movement. They are also commonly abused at music festivals today.
Illegal since the 1970s, the Psychedelic fungi can be eaten either fresh or dried and can also be brewed in tea. Mushrooms containing Psilocybin can also be added to or baked into foods and eaten. Psilocybin Mushrooms may also be dried and crushed into a powder that can be put into capsules and swallowed. There have been some reports of snorting and injecting Psilocybin Mushrooms, but these methods are rare. It is extremely dangerous to inject Psilocybin powder, and the results can be fatal.
Users generally begin to feel the effects between 20 minutes to 2 hours after ingestion; the effects typically last 3 to 6 hours and can include hallucinations, euphoria, anxiety, restlessness, and chills. In some instances, the effects of mushrooms can last up to 3 days. Changes in the perception of time and feelings of relaxation can tempt people into misusing the mushroom.
Online Addiction Counseling
Get professional help from an online addiction and mental health counselor from BetterHelp.
Access to Therapy 24/7

Easy Online Scheduling

20,000+ Licensed Therapists
Paid Advertising. We may receive advertising fees if you follow links to the BetterHelp site.
Common Side Effects Of Psilocybin Mushrooms
Generally, Psilocybin Mushroom abuse is not as life-threatening as with other drugs like Opioids or Stimulants; however, users can experience mushroom poisoning. Other side effects of Psilocybin Mushrooms include:

Nausea
Dry mouth
Increased heart rate
Chills
Numbness
Inattention
Feelings of floating
Visual and auditory hallucinations
Anxiety
Lowered inhibitions
Insomnia
Psychosis
Synesthesia (mixing up senses)
Altered perception
Unpredictable hallucinations
Paranoia
Muscle spasms
Elevated, euphoric mood
Sense of inflated well-being
Enhanced perception of reality
Elevated blood pressure
Excessive sweating
Continued use of Magic Mushrooms can create long-term psychosis. Research by the Johns Hopkins University School of Medicine has found that even 1 strong dose of Psilocybin Mushrooms can alter a person's personality for more than a year and perhaps permanently.
Psilocybin Mushroom Addiction
There is a debate over whether or not Magic Mushrooms are addictive. Like any substance, someone can become dependent for different reasons. The more someone uses, the more they may begin to crave the substance. In some cases, individuals may prefer to combine Psilocybin Mushrooms with another substance (like LSD) for a different effect. For this reason, people are more likely to develop a psychological dependence to Psilocybin Mushrooms rather than a physical dependence.
The severity of dependence often depends on the frequency of use and amount of mushrooms someone consumes. People abusing mushrooms can become dependent by believing that they need the drug to maintain a sense of enlightenment or happiness. A "good trip" where the user feels euphoric may influence them to want to continue using the drug, but "good trips" are not guaranteed. Researchers from Johns Hopkins reported that 10% of study participants who used Psilocybin Mushroom felt that they put themselves or those around them in danger, and their "bad trips" were distressing and, "one of the top 10 biggest challenges of their lives."
Looking for a place to start?
Join the thousands of people that have called a treatment provider for rehab information.
Free and confidential
Available 24/7
Access to professional treatment
Psilocybin Mushroom Withdrawal
Not only can someone abusing Magic Mushrooms become accustomed to the altered state of mind that they bring, the user can also begin to have trouble living in the "real world." They may have memory loss and continue using Psilocybin Mushrooms to maintain their altered state. Some users suffer from flashbacks from the Hallucinogenic drug, fatigue, and irritability.
Psilocybin Mushroom Treatment
Treatment is needed if someone clings to the drug so much they become out of touch with reality or begins taking Psilocybin alongside other drugs. Altering ones senses can lead to dangerous situations as well as legal repercussions. States have different laws that define the consequences for getting caught with Psilocybin, but in some states, like Texas, it is considered a felony to posses or distribute the drug. The offender may face thousands in fines and jail time.
Check if my insurance covers rehab
Addiction Center is not affiliated with any insurance.
Featured Centers Offering Treatment for Psilocybin Addiction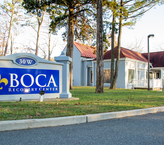 Ad
Boca Recovery Center – New Jersey
Galloway , NJ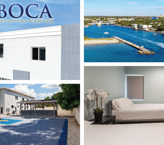 Ad
Boca Recovery Center – Florida
Boca Raton , FL
Continuing the use of a drug after it has resulted in negative consequences may be a sign of addiction. If you find yourself unable to stop drug use, you may need to seek professional help and get to the root cause of the desire to use drugs.
Getting Help
If someone has combined Psilocybin Mushrooms with other substances like alcohol, Benzodiazepines, Stimulants, or Opioids, detox services may be beneficial. Detox can help the person using multiple drugs get prepared for treatment. If you or a loved one has questions about treatment options, contact a treatment provider today.
Published:
Author
Krystina Murray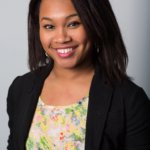 Krystina Murray has received a B.A. in English at Georgia State University, has over 5 years of professional writing and editing experience, and over 15 years of overall writing experience. She enjoys traveling, fitness, crafting, and spreading awareness of addiction recovery to help people transform their lives.
Reviewed by Certified Addiction Professional:
David Hampton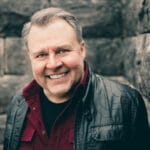 A survivor of addiction himself, David Hampton is a Certified Professional Recovery Coach (CPRC) and a member of the National Association of Alcohol and Drug Abuse Counselors (NAADAC).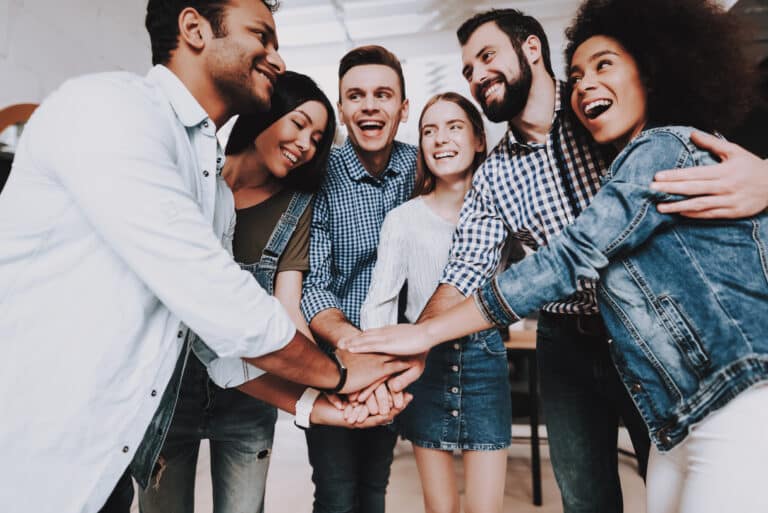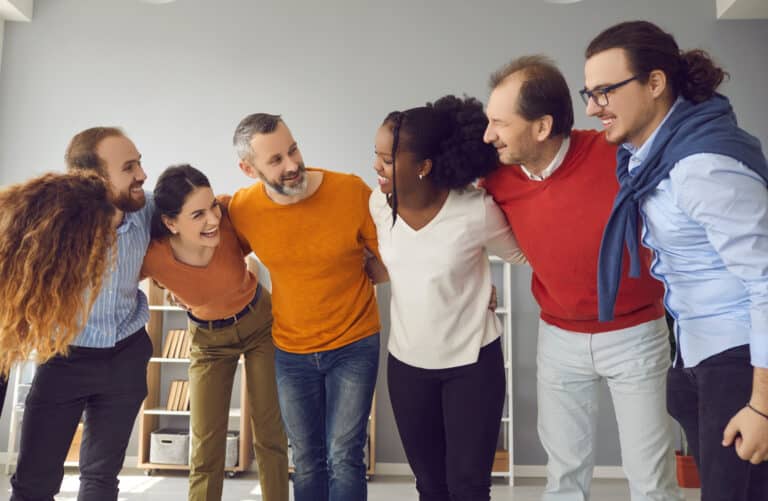 Call Now For Addiction Support