Alcoholics Anonymous From The Beginning
Founded by Bill Wilson and Dr. Bob Smith (both recovering alcoholics) in 1935, Alcoholics Anonymous began as a community-based fellowship to encourage sobriety for other recovering alcoholics. The pair developed the 12 steps to govern AA meetings, and later introduced the 12 traditions to help further define the group's purpose.
Today, Alcoholics Anonymous boasts more than 2 million active members worldwide, with more than 50,000 support groups nationwide. The original steps are still in tact and many people in recovery credit the group with helping them through recovery. Conversely, other groups took inspiration from the 12 Steps and incorporated them into the theme of their group. Groups like Narcotics Anonymous or religious-based 12-Step groups have similar themes like personal accountability, but are slightly different in their representation of the divine. Despite this, this reveals the impact AA has had in the world of recovery.
Will Your Insurance Cover Rehab?
What To Expect From An AA Meeting
Making the decision to go to an AA meeting can be intimidating and extremely uncomfortable, especially for someone who has no idea what to expect. It involves going outside of your comfort zone, admitting to a room full of strangers you have a problem and need help getting better.
Fortunately, every AA participant knows exactly how you feel. The organization itself was founded by recovering alcoholics and that model has held true through today. Every person involved in AA has been through it before, cultivating a unique feeling of community and understanding among those in recovery.
Attendees of an AA meeting will be welcomed into the group. Discussion among new attendees is encouraged but not required. In this circumstance, individuals may need to be vulnerable about how their addiction has impacted their loved ones. Attendees may share stories and include commentary surrounding their journey of sobriety. There may be others who interject and support or share their story, or provide advice for others' knowledge. Individuals can make friends and gain new perspectives. AA understands some people may not feel comfortable sharing intimate details during their first visit. As time goes on, most people find great healing and therapy through the open and honest discussions these meetings provide.
"Closed" Vs. "Open" Meetings
In a closed AA meeting, the only people who may attend are those who are recovering from an alcohol use disorder (AUD) or those interested in learning more about overcoming their addiction. Open meetings allow the attendance of friends, spouses, and family members. This is beneficial for those who wish to remain connected to friend and family members and feel family members support creates feelings of safety. Closed meetings could protect privacy, allowing limited or no outside involvement. Whether you decide to go to a closed or open meeting depends exclusively on what you're comfortable with. Some people would rather keep their recovery separate from the rest of their life, hence closed meetings. Others thrive on the support that loved ones can provide during meetings, hence open meetings.
The 12 Steps
While the 12 Steps originated in Alcoholics Anonymous, they are now the standard for nearly all addiction recovery groups, The steps are presented in linear fashion, but participants see them as an ongoing circle. Steps may be revisited until the individual feels comfortable with that stage of their recovery process.
The first step requires admitting you have a problem and need help overcoming it. Subsequent steps include making a decision to quit; admitting to yourself and others your wrongs; making amends for wrongdoings; the willingness to turn one's life over to God; making a fearless moral inventory of one's self; and a commitment to continuous improvement. Because of the popularity of the 12 Steps, other groups began to surface–Narcotics Anonymous, Gamblers Anonymous and several other variations, each representing 12 Steps or a different version of it. Additionally, 12 Step programs allow for self reflection and growth in order to change for the better.
Looking for a place to start?
Reach out to a treatment provider for free today.
Oppositions To AA
There are some who do not believe in the transformative knowledge of AA meetings. Because of the discomfort associated with attending an AA meeting, many people will come up with reasons not to attend. Sometimes, this is due to embarrassment or what others will think, self-judgement, or one's pride. In other cases, self-doubt or a lack of belief in the recovery process can hinder someone from attending a meeting, and as a result, someone can create excuses or hold an oppositional reason to avoid attendance. Some of the common oppositions people have are:
They don't think it will help.
They're afraid of seeing someone they know.
They aren't sure they have a problem.
Some may not be religious.
Although these excuses may seem huge to people who are already nervous about attending a meeting, the real object to focus on is why you were considering going in the first place. Allowing excuses to keep you from growing or improving your relationships can prove to be an obstacle to wellness. Remembering why you're there may help put things in perspective. Seeing the bigger picture versus allowing excuses or an ego to stop you from getting treatment can be something to look at.
Bottom line: If you think there's a problem, you're probably right. There's no harm in going to a meeting if it means potentially saving you from years of heartache caused by your addiction. Setting aside denial and succumbing to admittance is a powerful course of action.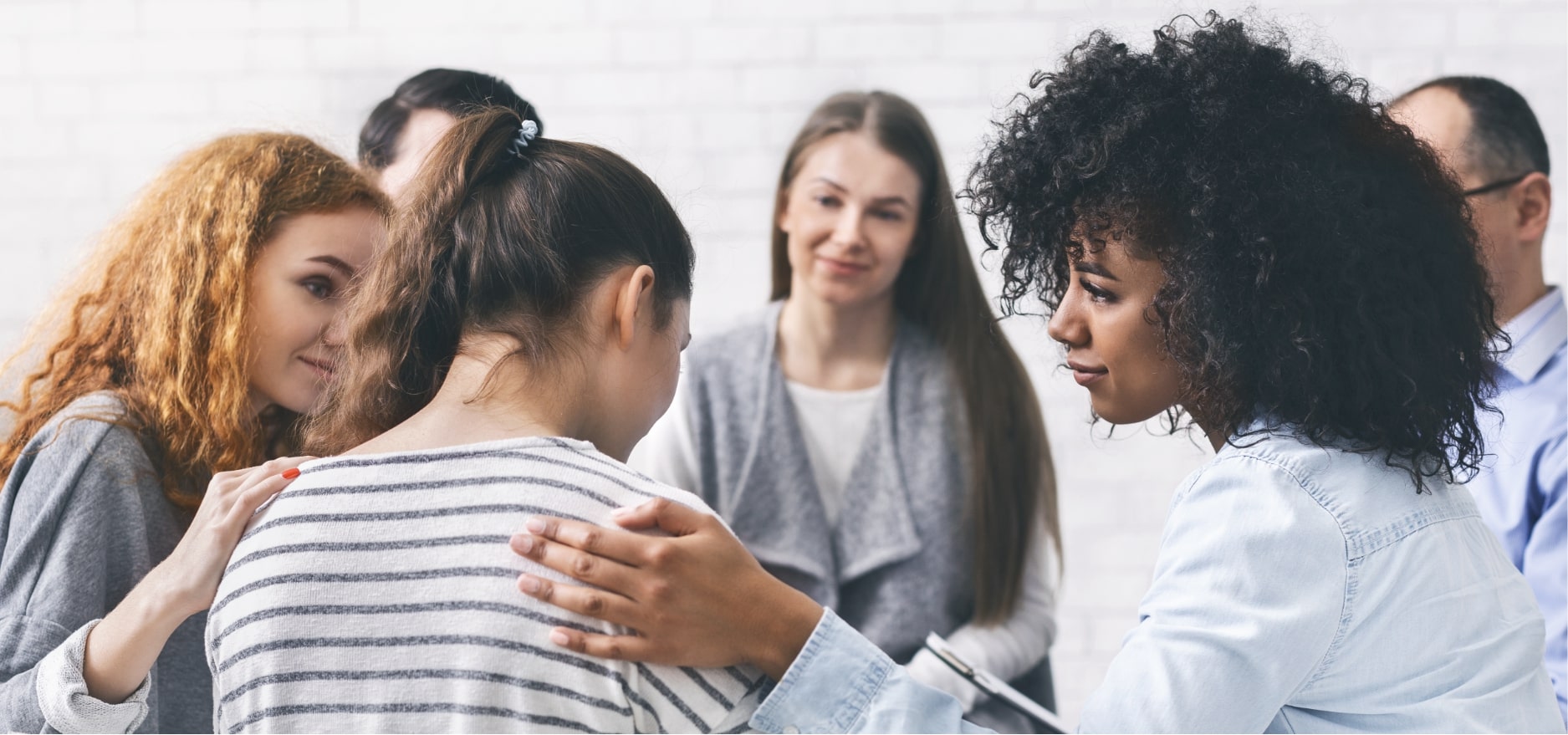 Break free from addiction.
You have options. Talk about them with a treatment provider today.
Finding An Alcoholics Anonymous Group
Regardless of where you live, there is bound to be an AA group nearby. Most groups meet regularly, so you can go sooner rather than later. Decide whether you want to do a closed or open meeting and in what area, and you can find one online at Alcoholics Anonymous' website. For more information on other treatment options, contact a treatment provider today.