Fioricet Addiction And Abuse
Fioricet is a Barbiturate-based prescription medication for chronic headaches. While it can be effective, it can also be dangerous. Fioricet carries risks of withdrawal, addiction, and overdose.
Start the road to recovery
Call now for addiction support
What Is Fioricet?
Fioricet is a Combination Medication for chronic tension headaches. A tension headache causes moderate pain in the front, sides, or back of the head. Tension headaches are common, and most people experience them occasionally. However, when people suffer from more than ten or fifteen headaches every month, a health care provider may write a prescription for Fioricet. Doctors sometimes also prescribe Fioricet for migraines, which are headaches that cause severe pain in one side of the head along with hyper-sensitivity to light and sound.
Online Addiction Counseling
Get professional help from an online addiction and mental health counselor from BetterHelp.
Access to Therapy 24/7

Easy Online Scheduling

20,000+ Licensed Therapists
Paid Advertising. We may receive advertising fees if you follow links to the BetterHelp site.
What Are The Ingredients In Fioricet?
A Combination Medication is a drug which includes two or more pharmaceutical ingredients in a fixed dose. There are three ingredients in standard Fioricet: Acetaminophen, Butalbital, and Caffeine. All three ingredients have different effects which combine to soothe headaches.
Acetaminophen is a medication which alleviates pain and reduces fever. It's more widely known by the brand name Tylenol. Acetaminophen works by impairing the production of the prostaglandin chemical in the brain. This chemical activates pain signals in the nervous system.
Butalbital is a Sedative Barbiturate which stimulates the brain's production of GABA. This neurotransmitter calms the nervous system by blocking signals among neurons. It also relaxes muscle tension in the head, thereby alleviating headaches. Butalbital is a Schedule III controlled substance in the United States.
Caffeine is a Stimulant which raises a person's blood pressure. While high blood pressure is not necessarily healthy, low blood pressure worsens headaches by causing blood vessels to expand and push against the brain. By raising blood pressure, Caffeine causes blood vessels to constrict and increases blood flow. This effect helps relieve headaches.
With these three ingredients at work, Fioricet can be an effective source of headache relief. However, the medication also poses risks for side effects, overdose, and addiction. For this reason, doctors usually refrain from prescribing Fioricet until safer over-the-counter medications fail to help their patients.
Is Fioricet Addictive?
Although it's only a prescription headache medication, Fioricet has the potential to cause addiction. If a person follows their prescription guidelines and uses the medication correctly, the risks of addiction are low. However, if someone takes too much Fioricet, they may develop tolerance to its effects. A person with tolerance to a certain dose of Fioricet will require higher doses of the medication to alleviate their headaches.
When a person with tolerance starts to take more Fioricet, possibly by obtaining more prescriptions, they may eventually become dependent on it. In other words, they may feel unable to get through the day without taking Fioricet; if they stop, they will experience symptoms of withdrawal. These symptoms arise because their body has grown accustomed to Fioricet in high doses.
If a Fioricet-dependent person attempts to weather withdrawal alone, it's likely they will take Fioricet again just to relieve the symptoms of withdrawal. This is a hallmark characteristic of addiction. Anyone who compulsively abuses Fioricet to avoid withdrawal likely has an addiction to Fioricet. Additionally, people with an addiction to Fioricet will experience cravings for the medication which further compel them to keeping using it.
Moreover, the ingredient Butalbital is an addictive substance in its own right. Butalbital can cause someone to get "high" because it's a Central Nervous System (CNS) Depressant. Since Butalbital is part of Fioricet, it is possible for someone to abuse Fioricet as a recreational drug. At high doses, Fioricet can intoxicate a person in a manner similar to alcohol. People who abuse Fioricet for this purpose have as much of a risk of developing an addiction as they would have if they repeatedly used an illegal drug.
The Symptoms Of Withdrawal
In most cases, Fioricet withdrawal lasts anywhere from 8 hours to three days after the last dose. Withdrawal is the biggest obstacle to overcoming dependence on Fioricet, which is why rehab centers provide detox programs so that people can safely undergo the withdrawal cycle without the risk of relapse. According to research, it is best to undergo withdrawal under medical supervision because some withdrawal symptoms are dangerous.
Rebound headaches are the most common symptoms of Fioricet withdrawal. Other symptoms of withdrawal include:
Anxiety
Dizziness
Insomnia
Muscle spasms
Nausea and vomiting
Rapid emotional changes
Seizures (in rare cases)
Weakness
Looking for a place to start?
Join the thousands of people that have called a treatment provider for rehab information.
Free and confidential
Available 24/7
Access to professional treatment
What Are The Possible Side Effects Of Fioricet?
Like any medication, Fioricet can cause side effects. People who misuse Fioricet or use it compulsively are at greater risk for experiencing the worst side effects of the medication.
The possible side effects of Fioricet include:
Anxiety
Dizziness
Drowsiness
Feelings of being intoxicated
Lightheadedness
Nausea and vomiting
Shaking and tremors
Shortness of breath
Stomach pain
Trouble sleeping
In some cases, a person who takes Fioricet may develop an allergic reaction to the drug. The symptoms of an allergic reaction are trouble breathing, itching, rashes, intense dizziness, and swelling in the face, throat, and tongue.
What Are The Symptoms Of A Fioricet Overdose?
While Butalbital is the addictive ingredient in Fioricet, Acetaminophen is the ingredient which is liable to cause an overdose. Unfortunately, people who misuse Fioricet as a recreational drug or as a way to suppress withdrawal are most likely to suffer an overdose.
When a person overdoses on Fioricet, the Acetaminophen will damage their liver. In severe cases, an overdose can even provoke fatal liver failure. For this reason, it is dangerous to take Fioricet together with another medication which contains Acetaminophen because it increases the risk of overdose and death. Furthermore, drinking alcohol while taking Fioricet may also inflict liver damage.
A Fioricet overdose is a medical emergency, so it's important to know the symptoms. An overdose on Fioricet may cause jaundice, a yellowing of the skin and eyes. Other symptoms of an overdose include:
Confusion
Convulsions and seizures
Fainting
Irregular heartbeat
Lack of appetite
Nausea and vomiting
Restlessness
Stomach pain
Sweating
Tremors
Fioricet And Codeine
Some formulas for Fioricet contain Codeine, a potent and addictive Opioid. Codeine enhances the pain-relieving effects of Fioricet, but it also poses additional risks for overdose and addiction. Fioricet is the property of the pharmaceutical firm Actavis, one of three generic drug companies which contributed substantially to the Opioid Epidemic according to DEA data.
Patients who receive prescriptions for Fioricet should know whether their prescription contains Codeine. If Codeine is an ingredient in your Fioricet prescription, consider asking for Opioid-free medication. If a person misuses Fioricet with Codeine, either accidentally or intentionally, they might suffer lethal respiratory depression. Shallow breathing, a slow heart rate, extreme drowsiness, chest pain, and intense confusion are some of the symptoms of overdose on Fioricet with Codeine.
Find Treatment Today For Fioricet Addiction
If you or someone you know has an addiction to Fioricet, reach out for help. Throughout the country and the world, there are rehab centers which provide substance abuse treatment to individuals of all ages and backgrounds. Please contact a treatment provider today for more information. Treatment providers are available 24/7 and can answer your rehab-related questions.
Published:
Author
Nathan Yerby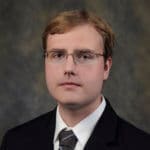 Nathan Yerby is a writer and researcher. He is a graduate of the University of Central Florida.
Reviewed by Certified Addiction Professional:
David Hampton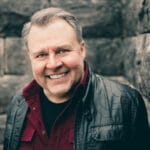 A survivor of addiction himself, David Hampton is a Certified Professional Recovery Coach (CPRC) and a member of the National Association of Alcohol and Drug Abuse Counselors (NAADAC).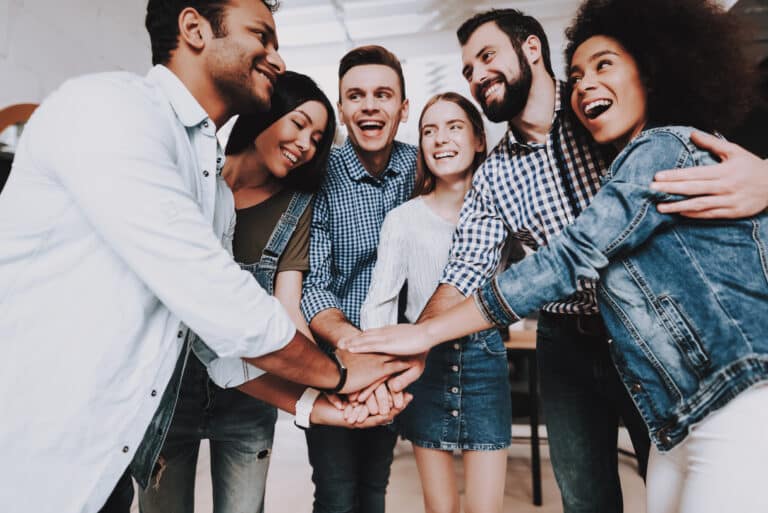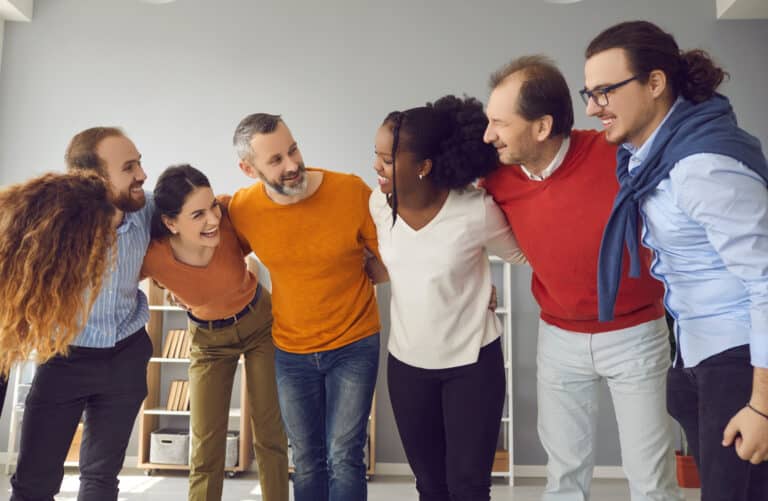 Call Now For Addiction Support