Georgia Drug Rehabs
According to the Georgia Department of Public Health, more Georgians now die from accidental drug overdoses than in car crashes. The number of fatal overdoses in Georgia – particularly from heroin – rose 10 percent from 2013 to 2014. In response, Georgia's communities are banding together to educate the public and get addiction sufferers the help they need.
Start the road to recovery
Showing 8 of 12 Centers In Georgia
Georgia Addiction Treatment
Heroin addiction has taken its toll on Peach State residents. State officials say that deaths from heroin have increased by 300 percent since 2010. In 2011, there were 276 deaths from heroin overdoses. In 2014, that number shot up to 863.
Other widely abused substances that contribute to the state's addiction and overdose rates include:
Methamphetamine
Opioid prescription drugs
Methamphetamine is also becoming one of the fastest-growing issues for Georgia communities. State officials reported the number of meth lab seizures increased 91 percent – from 67 incidents in 2007 to 128 incidents in 2009.
Because Georgia shares borders with five other southeastern states, many drugs are transported through its many interstate highways. The state is also home to Hartsfield-Jackson International Airport, the world's busiest international airport and a common final destination point for drug trafficking operations.
While rates of accidental overdoses have skyrocketed in recent years, many of Georgia's residents are seeking treatment. Rehabs in Georgia, as well as centers around the nation, are prepared to help those in need of treatment for any type of addiction. Deciding to get help may feel overwhelming, but our treatment providers can help you every step of the way. Get in touch with a treatment provider now to learn about your options.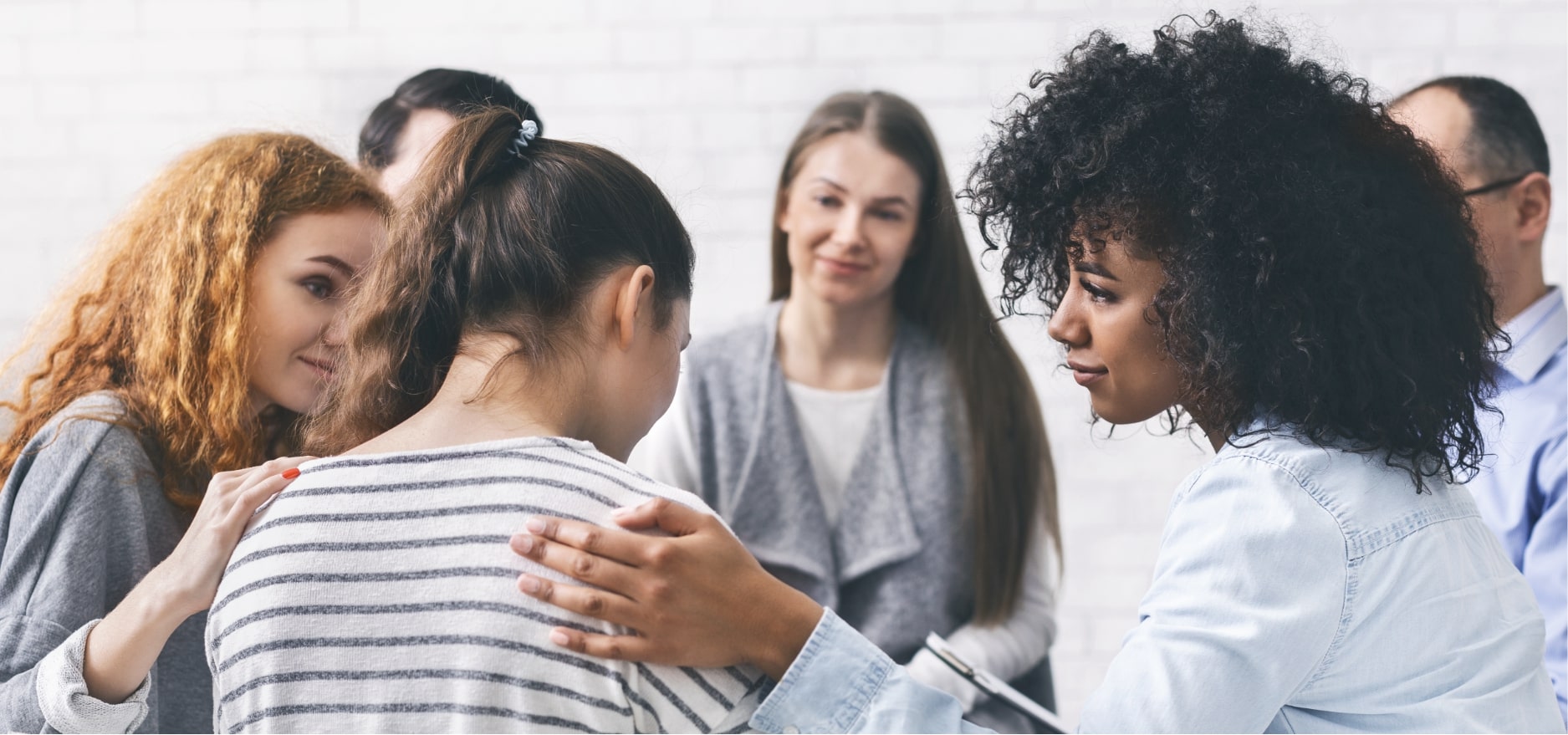 Break free from addiction.
You have options. Talk about them with a treatment provider today.
Drug Abuse Laws In Georgia
Georgia's law enforcement officers take the state's drug issues very seriously. Each year, over 40,000 people are arrested in Georgia for drug-related crimes, including the possession, sale, trafficking and manufacturing of drugs.
Offenders of Georgia's strict drug possession laws can face years behind bars and sky-high fines. In addition, all drug possession crimes result in the suspension of a person's driver's license for a minimum of six months. Aside from the legal penalties, getting caught with drugs comes with a stigma that a person could carry for many years to come.
Marijuana Possession
Marijuana possession for recreational use is a crime in Georgia.
In Georgia, no matter how much marijuana a person is caught with, they could go to jail, pay a fine or both.
Punishments vary according to the amount of marijuana possessed, as well as whether the person intended to distribute the substance.
Possessing one ounce or less of marijuana is considered a misdemeanor, punishable by jail time up to one year and a fine up to $1,000. If a person is found in possession of more than one ounce, they will be charged with a felony, face up to 10 years in prison and pay a maximum $5,000 fine.
Offenders who possess marijuana with the intent to distribute will undergo a far more severe punishment. The maximum sentence a person can face is 40 years in prison and up to $1 million in fines.
Medical Marijuana
Georgia's medical marijuana law only allows the use of cannabidiol (CBD), a low-THC oil derived from the cannabis plant, to treat certain medical conditions. Under the law, cannabidiol can only be obtained from a licensed physician by patients and caregivers registered with the Georgia Department of Public Health. The oil must contain no more than five percent THC, and the patient or caregiver may not possess more than 20 fluid ounces at one time.
In order to qualify for CBD in Georgia, the patient must suffer from one of these illnesses:
Amyotrophic Lateral Sclerosis (ALS), when diagnosis is severe or at end stage.
Severe seizures related to epilepsy or head trauma.
Multiple Sclerosis, when diagnosis is severe or at end stage.
Crohn's Disease.
Mitochondrial Disease.
Parkinson's Disease, when diagnosis is severe or at end stage.
Sickle Cell Disease, when diagnosis is severe or at end stage.
Cancer, when diagnosis is at end stage or treatment produces severe side effects, such as persistent nausea or other illness.
Illicit Drug Possession
To decide the appropriate penalties for possession of controlled dangerous substances (CDS), Georgia uses a classification system to categorize different drugs. The drugs are separated into five "schedules," according to each drug's potential for addiction. Drugs in Schedules I and II are considered to be highly addictive, while substances in schedules III through V are seen as less addictive.
Under the Georgia Controlled Substance Act, possessing any amount of these substances is automatically considered a felony. Exceptions to this rule are schedule IV and V drugs that are obtained with a prescription.
| Substance Classification | Drug Examples |
| --- | --- |
| Schedule I | Heroin, ecstasy, marijuana |
| Schedule II | Methamphetamine, cocaine, methadone |
| Schedule III | Stimulants, including testosterone, ketamine |
| Schedule IV | Benzodiazepines, like alprazolam |
| Schedule V | Cough suppressants, like dextromethorphan |
Penalties for Georgia drug possession are below, depending on the type of substance and your criminal history. Prison time and fines can vary substantially, according to a court's decision.
| Drug Type(s), Number of Offenses | Charge | Penalty |
| --- | --- | --- |
| Schedules I and II, first offense | Felony | 2 to 15 years in prison, variable fines |
| Schedules I and III, subsequent offense | Felony | 5 to 30 years in prison, variable fines |
| Schedules III, IV and V, first offense | Felony | 1 to 5 years in prison, variable fines |
| Schedules III, IV and V, subsequent offense | Felony | 1 to 10 years in prison, variable fines |
Addiction Treatment Laws In Georgia
In 2012, over 21,000 people were getting treatment for substance addiction in Georgia. Nearly 1,000 of those patients were 18 years old and younger. While this means many people in Georgia are getting the treatment they need, communities within the state are working to raise community awareness to help prevent future addictions from happening.
Georgia 911 Medical Amnesty Law
Many people who overdose – or witness an overdose – hesitate to contact medical services for fear of being charged or arrested for drug abuse. In 2014, Georgia passed the 911 Medical Amnesty Law, which prevents people who experience or witness an overdose from legal consequences for calling 911. The law's passing was advocated by Georgia Overdose Prevention, an organization comprised of parents, healthcare professionals, harm reduction advocates and people who have lost loved ones to accidental drug overdose.
The law also increased access to naloxone, a medication that can reverse opioid-related overdoses. Under the law, physicians may prescribe naloxone to family members and friends of someone at risk of opioid overdose, as well as to first responders, harm reduction organizations and other caregivers. When properly administered, naloxone can reverse overdoses from heroin, hydrocodone, oxycodone, methadone and other opiates.
Georgia Addiction Treatment Centers
Georgia offers a wide array of inpatient and outpatient recovery options to help people of all ages overcome substance addiction. The Georgia Department of Behavioral Health and Developmental Disabilities (DBHDD) regulates and monitors the state's substance addiction services.
The Core Benefit Package is a set of outpatient services offered at DBHDD sites located across the state. These services are best suited for people at lower levels of addiction. Some of the services offered include:
Behavioral Health Assessments
Psychological Testing
Crisis Intervention
Psychiatric Treatment
Group Outpatient Services
Family Outpatient Services
Addictive Disease Support Services
Peer Support Services
Looking for a place to start?
Join the thousands of people that have called a treatment provider for rehab information.
Free and confidential
Available 24/7
Access to professional treatment
The state of Georgia also offers specialty services, which are best suited for people at higher levels of addiction in need of more care. Treatment can be specifically tailored to address each individual's needs, and include:
Residential Substance Detoxification
Crisis Stabilization Programs
Residential Services
Intensive Care
Deaf/Hard of Hearing Services
Opioid Maintenance Treatment
Peer Support Services
Transitional Housing
When reviewing drug treatment options, it's important to consider all treatment options including those outside of your state.
Although the convenience of an in-state program seems ideal, more people are choosing to start their recovery at an out-of-state center.
The benefits of traveling to an out-of-state rehab are numerous. Traveling for rehab puts distance between you and the environment where your addiction began, allowing you to break toxic habits and focus on getting healthy. Many people thrive on the change of scenery, which betters their chances of maintaining sobriety after their stay.
Breaking the cycle of addiction begins with you. Contact a treatment provider today.
Published:
Author
Jeffrey Juergens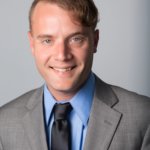 Jeffrey Juergens earned his Bachelor's and Juris Doctor from the University of Florida. Jeffrey's desire to help others led him to focus on economic and social development and policy making. After graduation, he decided to pursue his passion of writing and editing. Jeffrey's mission is to educate and inform the public on addiction issues and help those in need of treatment find the best option for them.
Feature your center
Ready to connect with treatment seekers across the country? Enter your information to learn about our advertising options and get in contact with our development team.