Vermont Drug Rehabs
Vermont's astoundingly high rates of opioid and heroin abuse have led to the nickname "Heroin Capital of America." Since the 1990s, Vermont residents have endured addictions to a multitude of substances, including cocaine, methamphetamine and prescription drugs.
Start the road to recovery
Showing 8 of 12 Centers In Vermont
Vermont Addiction Treatment
According to 2021 data, Vermont leads the nation as the state with the highest percent of teen drug users, with nearly 14% of teens admitting they had used illicit drugs in the last month. Additionally, Vermont also had the highest percent of adults who use illicit drugs, with nearly 21% reporting they had used in the last month.
IN Vermont, fatal overdoses were up 38% in 2021, with the state's Department of Health reporting 210 overdoses statewide. Other drugs cited by the department as problematic for residents of Vermont include:
Cocaine
Law enforcement officers are becoming increasingly concerned with the number of drug dens popping up in Vermont communities. Drug dens are formed by groups of people who take residence in abandoned homes to use drugs. Some of the individuals in these groups start selling drugs, like heroin, throughout neighborhoods to support their own addiction. Because a bulk of the drugs are distributed within residential neighborhoods, more teens are becoming addicted. In fact, Vermont police are reporting that the first drug many Vermont teens are trying, after alcohol or cigarettes, is heroin.
Aside from heroin, marijuana is also widely available throughout Vermont. It's typically brought into the state from the Southwest via private cars, recreational vehicles and commercial trucks. Canada is also a primary supplier of the state's marijuana. Drug trafficking operations (DTOs) import hydroponically-grown marijuana for distribution in Vermont, as well as to neighboring states like Massachusetts and New York.
Despite harrowing addiction rates, thousands of Vermont residents suffering from an addiction turn their lives around every year with treatment. Thanks to heightened community awareness efforts, there's tons of treatment options for Vermonters to choose from.
Laws Of Vermont Drug Use
Each year, nearly 1,300 people are arrested in Vermont for a drug-related offense, including possessing, selling, manufacturing and trafficking illicit drugs. In 2013, the number of people in Vermont charged with heroin trafficking alone increased 135% from 2012.
As a response to Vermont's drug epidemic, the state is taking more measures toward helping addicted offenders get treatment. However, drug-related crimes are still serious offenses, which can result in fines, jail time, or a combination of both.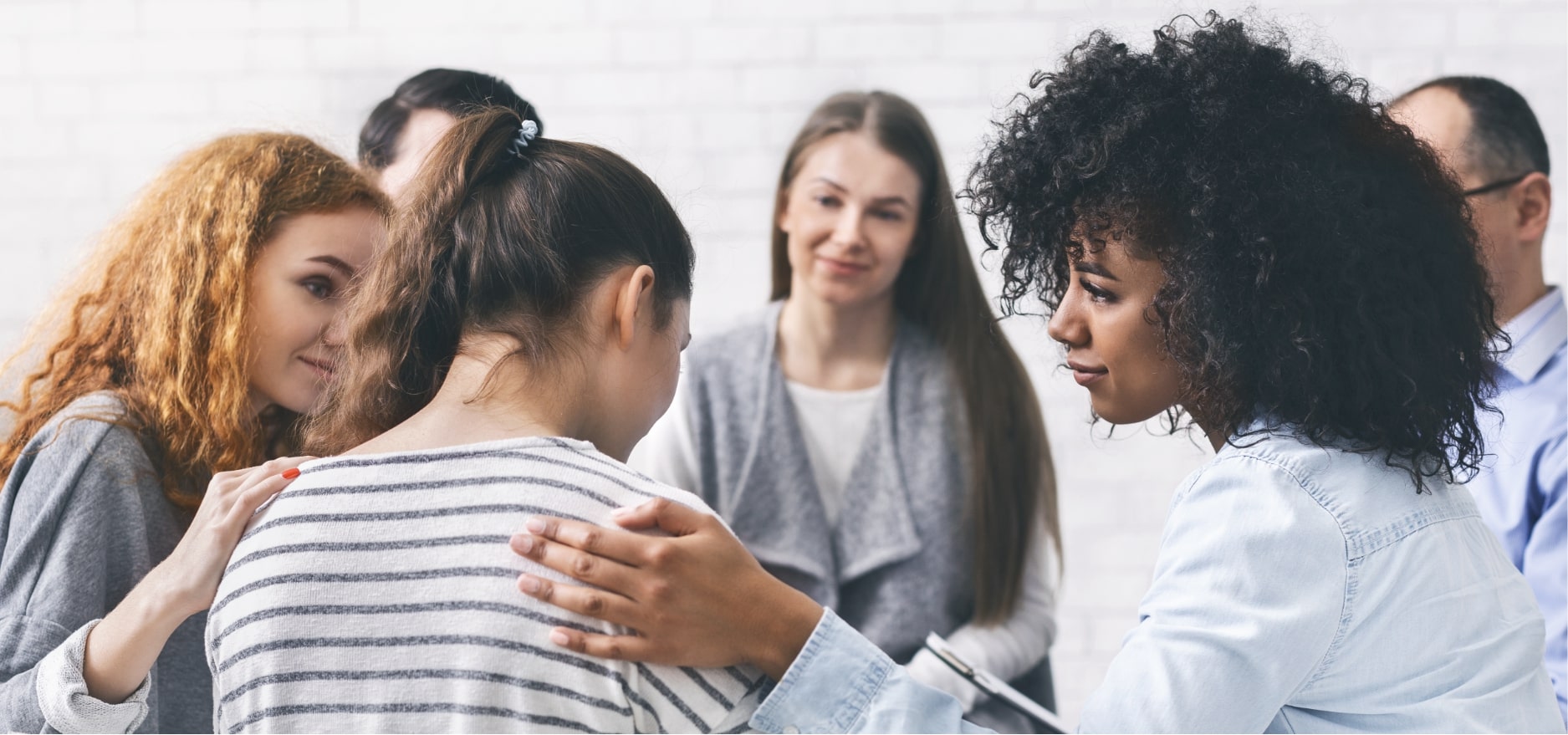 Break free from addiction.
You have options. Talk about them with a treatment provider today.
Marijuana Laws
Penalties for possessing or cultivating marijuana or hashish typically result in prison time and costly fines; however, other consequences may apply. If a person is convicted of any of these marijuana-related crimes, they could lose their college financial aid or have their professional license revoked.
Type and amount of substance
Maximum time in jail
Potential fine
Possession and cultivation
Less than 1 oz marijuana, or less than 5 g hashish
None. The crime is considered a civil penalty.
1st offense: $200
2nd offense: $300
3rd offense: $500
1 oz marijuana, or 5 g hashish
1st offense: 6 months
1st offense: $500
2nd offense: 2 years
2nd offense: $2,000
2 oz marijuana, or 10 g hashish
3 years
$10,000
1 lb marijuana, or 2.8 oz hashish
5 years
$100,000
More than 10 lbs marijuana, or more than 1 lb hashish
15 years
$500,000
10 mature plants
5 years
$100,000
25 mature plants
15 years
$500,000
Children and teens under 18 aren't exempt from the law – they can be charged with a marijuana offense too. Minor offenders might face a $300 fine and lose their driver's license for 90 days. After the second offense, the penalty doubles. A third penalty could land them in jail for 30 days with a $600 fine.
Although Vermont enforces tough punishments against recreational marijuana crimes, medical marijuana is legal throughout the state. Since 2004, thousands of patients with a medical marijuana prescription have gotten treatment for these qualifying conditions:
AIDS
Cachexia
Cancer
Glaucoma
HIV
Multiple Sclerosis
Seizures
Severe or chronic pain
Patients and registered caregivers are allowed to possess up to two ounces of medical marijuana at any given time. They may also cultivate up to nine marijuana plants, but no more than two mature plants. Vermont's state-licensed dispensaries are permitted to deliver marijuana to a patient's home.
Heroin, Cocaine, Methamphetamine And Other Illicit Drug Laws
Possessing certain amounts of illicit drugs like heroin, cocaine and methamphetamine come with lengthy prison sentences and expensive fines. If the crime involves certain prescription drugs, the sentence is determined by how much more of the benchmark amount – or, regular dosage amount – you possess.
Illicit Drug Possession Penalties
Type and amount of substance
Maximum time in jail
Potential fine
Heroin, cocaine and methamphetamine
Less than 2.5 g of cocaine or meth, or less than 200 mg of heroin
1 year
$2,000
More than 2.5 g of cocaine or meth, or more than 200 mg of heroin
5 years
$100,000
More than 1 oz of cocaine, more than 25 g of meth or more than 1 g of heroin
10 years
$250,000
2 g of heroin or more
20 years
$1 million
Other illicit drugs, including prescription pills
Any amount without a prescription
1 year
$2,000
100 times the benchmark dosage
5 years
$25,000
1,000 times the benchmark dosage
10 years
$100,000
10,000 times the benchmark dosage
20 years
$500,000
Addiction Treatment Laws In Vermont
There was once a time in Vermont where drug offenders with addictions were treated like criminals, rather than people who needed help. Since then, Vermont has passed a number of harm reduction laws that pave the way toward a less punitive approach to drug addiction and abuse. These laws include education programs, policies and procedures aimed at reducing the risks associated with drug use.
Some of the most noteworthy harm reduction laws and programs in Vermont include:
Vermont's 911 Good Samaritan Law: Under this law, anyone who experiences or witnesses a drug overdose can call 911 without being charged or arrested for drug abuse.
Syringe Exchange Programs: Vermont residents can legally and anonymously obtain sterile syringes at a number of pharmacies for free. Clean syringes help reduce the spread of diseases like HIV/AIDS.
Naloxone Access in Vermont: Naloxone is an opioid antagonist medication that saves countless lives every year in Vermont. It works by reversing the effects of an overdose caused by heroin, morphine or other types of opiate-based drugs.
Project VISION
The city of Rutland is one of the most afflicted communities by the drug epidemic in Vermont. Drug-related crimes across the city are a great concern for residents. That's why volunteer residents of Rutland began Project VISION to advocate drug prevention and safety in the city's neighborhoods.
Project VISION is a local collaboration initiative between the city of Rutland's neighborhoods and police departments. The goals of Project VISION are to end drug-related crime and get residents with addictions the treatment they need.
Rutland is plagued by the number of abandoned homes that were converted into drug dens for heroin and illicit drug users. These drug dens make it easy for more residents, including teens, to become addicted. The city and Project VISION has dealt with this particular problem in two ways:
Requesting additional grants for the Rutland Redevelopment Authority to restore or replace nearly half of the vacant homes
Expanding rehab options so that more people have access to treatment
Since 2011, treatment options in Rutland have greatly expanded to thousands of residents as a result of Project VISION's efforts. Burglaries and thefts also decreased 60 and 45%, respectively, thanks to coordination efforts with Rutland law enforcement.
The Vermont DETER Initiative
More than one-quarter of Vermont residents in treatment for an addiction are teens or young adults. To protect young Vermonters from becoming addicted, the state's Department of Health launched the Drug Education, Treatment, Enforcement and Rehabilitation (DETER) program.
The Department of Health and DETER work with community coalitions, youth groups, schools and health care providers throughout the state to support young people in making healthy decisions. One of the tactics of the program is the appointment of Student Assistance Professionals (SAPs) to elementary, middle and high schools across the state. These SAPs are trained to identify students at risk of substance abuse, as well as coach students through substance abuse prevention discussions and activities.
If kids and teens are provided with the information, environment and encouragement they need to avoid substance abuse, they're instilled with more confidence to "just say no.
Rutland Federal Drug Court
Offenders motivated by their addiction to commit crimes now have the opportunity to turn their lives around. In 2015, the state opened its first adult drug court program for nonviolent drug offenders. Rather than face traditional jail time, pre-trial defendants in Rutland can get comprehensive treatment for their drug addiction.
Prior to entry into the program, participants must be approved by a drug court assessment team
and a district judge. Once accepted, participants typically engage in 12 months of drug counseling and submit to random drug tests. Upon successful graduation from the program, the charges against the defendant are reduced or dismissed altogether.
Research has shown that the recidivism rates for people who graduate a drug court program are far less than for those released from prison.
Treatment Centers In Vermont
Although Vermont is still reeling from the effects of its heroin and opioid epidemic, residents suffering from addictions are getting treatment. Since 2000, the state had seen a 250% increase in people entering drug rehab.
Some of the rehab options a person could choose in Vermont are supported by the Dartmouth-Hitchcock Health System. They have residential treatment and intensive outpatient programs located across the state in the following cities: Bradford, Brattleboro, Burlington, Hartford, Plainfield, Rutland, Underhill and Wallingford.
Each of the rehabs in Vermont has different treatment approaches, but they generally include the following:
Co-occurring disorder treatment.
Medical detox.
Opiate addiction treatment.
Specialized programs for women, children and teens.
Aftercare services and halfway housing referral.
Many people are concerned about how they'll pay for treatment. The good news is that there's no need to break the bank to get the help you need. A number of Vermont's centers offer financial assistance through payment plans and sliding scale fees, and most of the centers accept Medicaid or private insurance. With so many ways to cover the costs of rehab, a treatment program can easily fit into your budget.
There's no better time to get treatment for an addiction than the present. Contact a treatment provider to explore rehab options.
Published:
Author
Jeffrey Juergens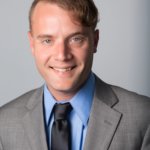 Jeffrey Juergens earned his Bachelor's and Juris Doctor from the University of Florida. Jeffrey's desire to help others led him to focus on economic and social development and policy making. After graduation, he decided to pursue his passion of writing and editing. Jeffrey's mission is to educate and inform the public on addiction issues and help those in need of treatment find the best option for them.
Feature your center
Ready to connect with treatment seekers across the country? Enter your information to learn about our advertising options and get in contact with our development team.