Wisconsin Drug Rehabs
Roughly three out of every four overdoses in Wisconsin are related to prescription opioids or heroin. State officials and law enforcement agencies are joining forces to fight drug trafficking, increase affordable addiction treatment options and raise awareness about the consequences of drug abuse.
Start the road to recovery
Showing 8 of 12 Centers In Wisconsin
Wisconsin Addiction Treatment
Although illicit drug use in Wisconsin typically falls below the national average, the state has one of the highest rates of alcohol abuse in the country. Recently though, the state has seen a spike in the number of Wisconsinites who use heroin and prescription painkillers.
In 2014, prescription opioids contributed to 47 percent of overdose fatalities in Wisconsin. Another 28 percent of overdoses were linked to heroin.
The increase in illicit substances traveling through Wisconsin is putting residents at risk for addiction and other drug-related criminal activities. More people across the state die from drug overdoses than from motor vehicle accidents, suicide or firearms.
Drugs most frequently cited in Wisconsin treatment center admissions include:
Wisconsin's close proximity to major cities like Chicago has fueled illegal trafficking throughout the state. Mexican drug trafficking organizations (DTOs) that did not have a strong presence in the Midwest are beginning to settle in Wisconsin. These Mexican DTOs are expanding their reach in hopes of gaining greater control of the Midwest drug market and competing with Chicago suppliers.
The northern regions of Minnesota are surrounded by forests and lakes, making it a convenient entry point for drugs. As you head south, you'll pass Milwaukee, Racine and Kenosha, which are common drug transportation hubs. These cities have access to major highway systems, the Port of Milwaukee and the General Mitchell International Airport – all opportunities to receive and ship large quantities of illicit substances. Crack cocaine, marijuana and heroin commonly pass through these middle and southern areas of Wisconsin.
Another growing trend in Wisconsin is prescription drug abuse. Unlike illicit substances that are transported from across the country, prescription painkiller problems come from within the state. The nonmedical use of painkillers is most common among Wisconsinites 18-25 years of age who may get the drugs through:
Doctor shopping (going from doctor to doctor for multiple prescriptions)
Black market street sales
Prescription fraud
Internet purchases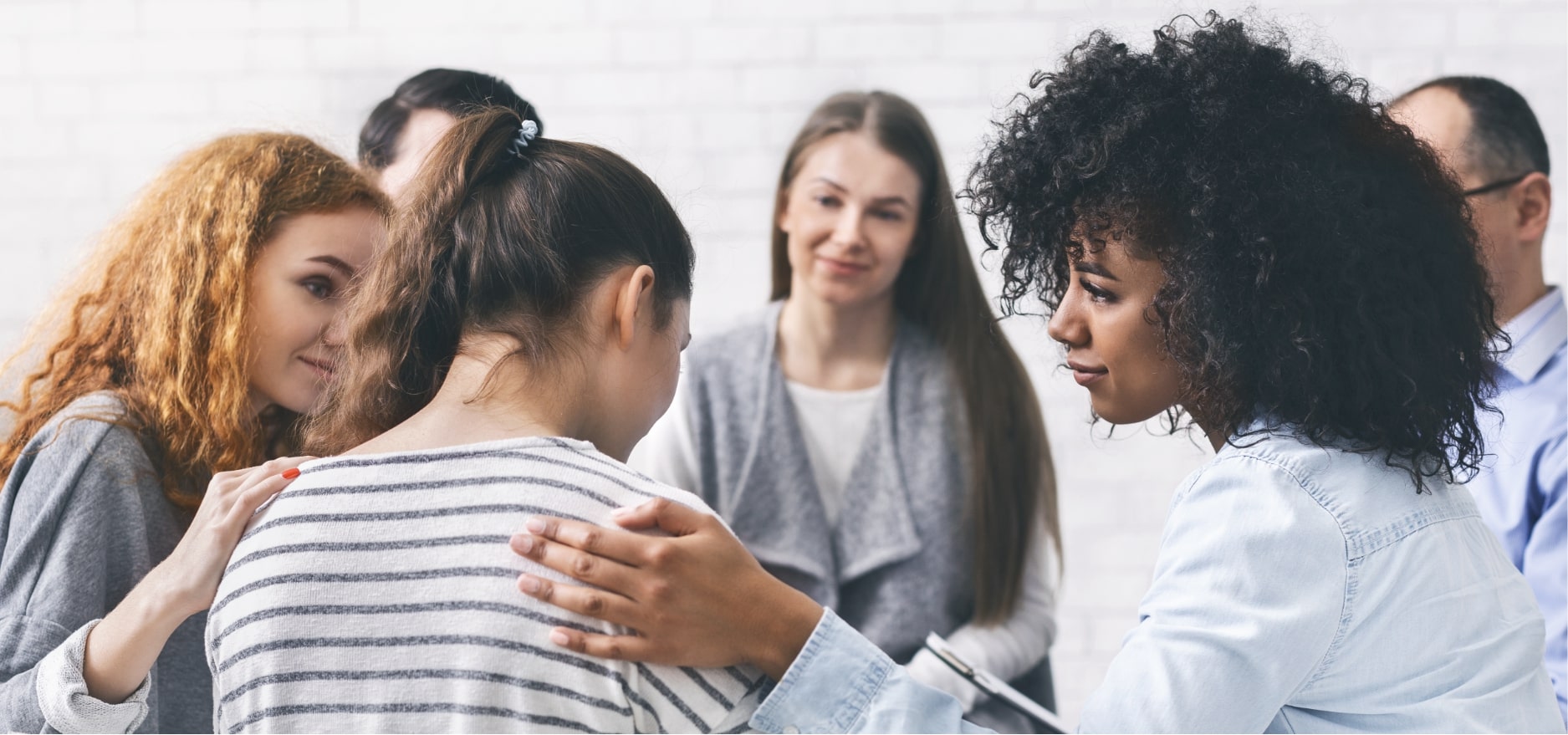 Break free from addiction.
You have options. Talk about them with a treatment provider today.
Laws Of Wisconsin Drug Use
Wisconsin has harsh penalties for manufacturing, distributing or possessing a controlled substance. Drug charges are broken down into one of five schedules. Schedule I involves the riskiest drugs for dependency and entails the strictest penalties. On the other hand, schedule V consists of drugs that are least likely to be abused. Violations after the first offense typically doubles and involves more serious fines and prison time.
| Schedule | Substances Included | Potential Sentencing |
| --- | --- | --- |
| Schedule I | Heroin, hashish, LSD and other hallucinogens | 5-40 years prison and/or $2,000,000 maximum fine |
| Schedule II | Opium, morphine, codeine, barbiturates, cocaine, amphetamines, phencyclidine (PCP) and other narcotics | 5-40 years prison and/or $2,000,000 maximum fine |
| Schedule III | Glutethimide, amphetamines, certain barbiturates and some depressants | Maximum of 5 years in prison and/or $250,000 maximum fine |
| Schedule IV | Chloral hydrate, certain barbiturates, benzodiazepines, some depressants and other stimulants | Maximum of 5 years in prison and/or $250,000 maximum fine |
| Schedule V | Codeine, dihydrocodeine, ethylmorphine, diphenoxylate, difenoxin and some stimulants | Maximum of 5 years in prison and/or $250,000 maximum fine |
Marijuana Laws In Wisconsin
Both the medical and recreational use of marijuana in Wisconsin is illegal. However, the state passed a medical cannabidiol (CBD) law which allows for the use of cannabis extracts that are high in CBD and low in THC. Currently, the only qualifying condition for medical CBD is seizure disorders.
Legal penalties for marijuana possession, sale or delivery varies based on the substance amount.
Offense
Criminal Charge
Potential Sentencing
Possession
Any amount (first offense)
Misdemeanor
6 months jail and $1,000 maximum fine
Any amount (subsequent offense)
Felony
3.5 years jail and $10,000 maximum fine
Sale or Delivery
200 g or less
Felony
3.5 years jail and $10,000 maximum fine
200 – 1,000 g
Felony
6 years jail and $10,000 maximum fine
1,000 – 2,500 g
Felony
10 years jail and $25,000 maximum fine
2,500 – 10,000 g
Felony
15 years and $50,000 maximum fine
Sometimes, first offenders are eligible for a conditional release with probation terms rather than serving time in jail. Upon successfully completing probation requirements, criminal charges will be dropped.
However, repeat offenders may face additional penalties depending on the court's orders.
Addiction Treatment Laws In Wisconsin
Wisconsin offers an array of policies and programs that help educate the public about the dangers of drug abuse and addiction. Referred to as harm reduction laws, these policies provide individuals, family members and friends with information about drug abuse, treatment options and other resources.
Some of the key harm reduction laws in Wisconsin are:
911 Good Samaritan Law
Naloxone access
Needle exchange programs
The effects of addiction are felt across Wisconsin communities, large and small. Harm reduction laws promote public health and offer solutions to prevent substance abuse or limit the dangers of it.
911 Good Samaritan Law
Passed in January 2014, Wisconsin's 911 Good Samaritan Law urges witnesses of a drug overdose to call for emergency medical assistance. Roughly 85 percent of all drug overdoses have at least one witness. However, the fear of being arrested or facing legal consequences often prevents people from calling 911 in an emergency situation.
Overdose fatalities can occur within one to three hours after use of the drug, leaving a limited amount of time to call for help. With the 911 Good Samaritan Law in place, those who contact emergency aid in the case of an overdose are protected from criminal prosecution.
Additionally, the law allows access to naloxone in the event of an overdose. Naloxone, a medication administered to reverse the harmful effects of an opioid overdose, can be obtained without a prescription. Several organizations also offer naloxone training for family members and friends. Between 2012 and 2014, the number of individuals trained in administering naloxone increased by 123 percent in Wisconsin.
Needle Exchange Programs
For people who inject drugs (PWID), sharing needles increases the chance of contracting blood-borne diseases such as HIV and hepatitis C. Cities across Wisconsin offer needle exchange programs where people can receive a new, sterile syringe in exchange for an old, used syringe.
HIV cases declined an estimated six percent among U.S. cities with needle exchange programs. In contrast, those without the program typically see an increase of approximately six percent.
While the primary reason for needle exchange programs is to help reduce the number of new HIV and hepatitis C cases, they also provide other services. Different services may be offered in varying locations, but many assist with:
HIV Testing
Hepatitis C Testing
Hepatitis A and B vaccinations
Housing program referrals
Free clinic information
Career service programs
Other health and social services
High Intensity Drug Trafficking Area (HIDTA) Program
Wisconsin's High Intensity Drug Trafficking Area (HIDTA) program is known as the Milwaukee HIDTA. Information is shared among local, state and federal agencies to detect and dismantle dangerous drug trafficking organizations (DTOs). Statewide, the program is made up of seven counties with 22 law enforcement agencies that work together to combat drug-related criminal activity.
HIDTA counties receive funding for new technology and state-of-the-art equipment for initiatives that target gang investigations, multi-jurisdictional conspiracy investigations, as well as trafficking of heroin, cocaine and marijuana.
Addiction Treatment Centers in Wisconsin
Facing a dangerous rate of heroin and prescription medication abuse, Wisconsin has numerous treatment facilities that span across the state. Most private insurance plans are accepted, but coverage may vary depending on the type of policy. For those without health insurance and in need of treatment, nonprofit organizations and other state-funded programs are available.
Wisconsin also has enacted several laws to help lower the state's drug-abuse epidemic. The legal measures were approved to:
Encourage communities to set up safe measures for disposing of unused or expired prescription drugs.
Tighten requirements for individuals picking up prescriptions that have been flagged for potential drug abuse or insurance fraud.
Allow emergency medical technicians, first responders, family members and friends to carry and administer naloxone.
Develop new state programs to treat serious drug addictions, such as heroin, in small communities.
Provide alternative treatment measures for individuals who have committed drug-related crimes.
While you may find a range of treatment options available in your state, don't shy away from the idea of an out-of-state program. You may find that out-of-state rehabs provide the therapies, activities, and amenities that are most important to you.
Ready to get started? Contact a treatment provider to discuss rehab options today.
Published:
Author
Jeffrey Juergens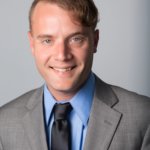 Jeffrey Juergens earned his Bachelor's and Juris Doctor from the University of Florida. Jeffrey's desire to help others led him to focus on economic and social development and policy making. After graduation, he decided to pursue his passion of writing and editing. Jeffrey's mission is to educate and inform the public on addiction issues and help those in need of treatment find the best option for them.
Feature your center
Ready to connect with treatment seekers across the country? Enter your information to learn about our advertising options and get in contact with our development team.