New Jersey Drug Rehabs
The staggering rate of heroin and opiate abuse in New Jersey has been linked to an increase in drug-related crimes. With new law enforcement initiatives in place, local officials are aiming to detect and dismantle dangerous drug trafficking efforts.
Start the road to recovery
Showing 8 of 12 Centers In New Jersey
New Jersey Addiction Treatment
New Jersey is facing an alarming increase in heroin and opiate use. Over the past few years, heroin has become the primary drug cited during drug admission treatments. Law enforcement officials have linked much of the state's drug-related crimes to large amounts of heroin and opioids available across different communities.
The New Jersey Division of Criminal Justice (NJDCJ) estimates that 70 percent of violent crimes result directly from drug activity.
Although the number of drug sentences in New Jersey is lower than the national average, cocaine and heroin represent 77 percent of the total charges in the state. In fact, heroin drug sentences are 38 percent higher than all federal sentencing cases.
The most commonly abused drugs in the Garden State include:
With busy seaports, two international airports and miles of highways, New Jersey has become a key element in drug trafficking activities. Its close proximity to major distribution regions like New York City and Philadelphia makes the state an important player in drug transshipments. Many illicit substances enter the state through private vehicles, trains, planes, cargo ships and parcel delivery services.
The state's four largest cities – Newark, Jersey City, Elizabeth and Paterson – have all experienced a significant surge in the number of drug operation sites. In addition, the small city of Williamstown has found itself in the midst of heroin and opiate transit routes. Located right off a major expressway, drug trafficking in this suburban area has become a serious issue. Heroin-related deaths in Williamstown is 17.2 per 100,000 people – more than double the state average.
You don't have to suffer in silence from an addiction. With the help of an addiction treatment provider, you can learn the tools and resources to overcome your addiction once and for all. Contact a treatment provider today.
Laws Of New Jersey Drug Use
The state of New Jersey is extremely harsh on drug-related cases. Legal penalties depend on the drug's risk for dependency, amount involved, as well as whether the crime was related to possession or distribution.
The effects of a drug-related charge can be felt for years – from damaged relationships to problems finding or keeping a good job.
If you're found in possession of an illicit substance, you may face the following penalties.
| Drug Amount | Potential Sentencing |
| --- | --- |
| 50 g or less | 6 months in jail, $1,000 fine and a suspended driver's license for up to 1 year |
| More than 50 g | 18 months in jail, $25,000 fine and a suspended driver's license for up to 1 year |
However, possession of cocaine, heroin and LSD can come with a more severe punishment. For example, if one of these drugs is found in your possession, you can face three to five years in jail, plus up to $15,000 in fines. Additionally, possessing an illegal drug within 1,000 feet from a school will add at least 100 hours of community service and an increased fine to your original sentence.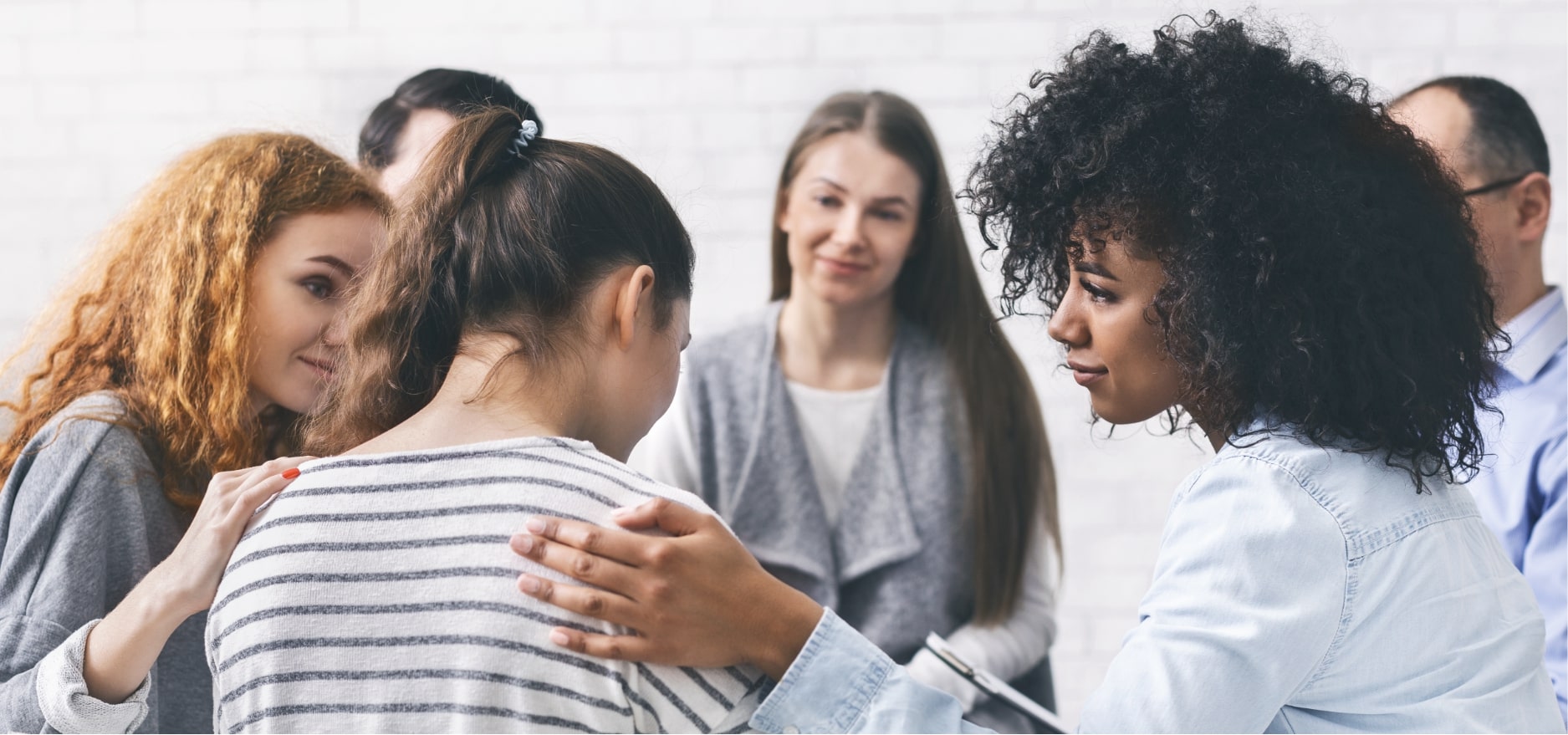 Break free from addiction.
You have options. Talk about them with a treatment provider today.
Marijuana Laws In New Jersey
While medical marijuana is legal in New Jersey, the state's laws are extremely restrictive. Patients and caregivers are required to register with the state, plus pay a $200 fee.
The qualifying conditions for medical marijuana in New Jersey include:
Amyotrophic Lateral Sclerosis (ALS)
Cancer
Crohn's disease
Glaucoma
HIV/AIDS
Inflammatory bowel disease (IBD)
Multiple Sclerosis
Muscular Dystrophy
Spasticity disorders
Terminal illness
Each patient is limited to two ounces per month and home cultivation is strictly prohibited. State-licensed dispensaries are currently operational; however, there are very few locations.
Recreational marijuana, on the other hand, is illegal across the state. If a person is found in possession of marijuana for personal uses, they will face serious penalties.
| Marijuana Amount | Criminal Charge | PotentialSentence |
| --- | --- | --- |
| 50 g or less | Disorderly person | 6 months in jail and $1,000 maximum fine |
| More than 50 g | Crime | 1.5 years in jail and $25,000 maximum fine |
The state will sometimes consider a conditional release for those facing their first sentence. Under a conditional release, an individual usually participates in a probation program rather than serving time in jail. After successfully completing probation, the charges will be dismissed.
Addiction Treatment Laws InNew Jersey
New Jersey's harm reduction laws aim to help prevent and overcome the harmful impact of drug abuse. Over the years, these laws have been put in place in an effort to combat the ripple effect of drug addiction in many neighborhoods.
A fairly new harm reduction law in the Garden State is the Overdose Prevention Act, which was enacted in May 2013. Since overdose is the leading cause of accidental death in New Jersey, the Overdose Prevention Act was enacted to help decrease the number of fatalities in the state. By providing legal protection to those who may witness an overdose, it encourages people to seek emergency medical help immediately. The law also allows doctors to provide naloxone – a medication that blocks the harmful effects of an opioid overdose – to those who have loved ones at risk of overdosing.
Bloodborne Disease Harm Reduction Act
New Jersey's Bloodborne Disease Harm Reduction Act was signed into law in 2006. The law allows sterile syringe access programs to help prevent the spread of HIV/AIDS, hepatitis C and other infectious diseases. In addition, it also bridges the gap between addiction and drug treatment resources such as medical care, housing programs and other prevention services.
New Jersey has the fifth highest number of adult HIV/AIDS cases in the nation. Approximately 41 percent of HIV infections across the state are related to the sharing of contaminated syringes.
There are currently five New Jersey cities with sterile syringe access programs:
Atlantic City
Camden
Jersey City
Paterson
Newark
High Intensity Drug Trafficking Area (HIDTA)
With New Jersey's close location to major drug trafficking areas, the state is part of two High Intensity Drug Trafficking Area (HIDTA) programs: New Jersey/New York HIDTA and Philadelphia-Camden HIDTA. Both programs work with state and federal agencies to fight dangerous drug trafficking efforts.
New Jersey/New York HIDTA: Involves a partnership among law enforcement agencies that covers four main components: drug enforcement, information sharing, training and drug abuse prevention. It helps coordinate plans to disrupt and dismantle drug efforts on major highways that expand across New York and New Jersey.
Philadelphia-Camden HIDTA: Many initiatives surround the "Safe Streets Task Force," which focuses on reducing drug-related crimes in the most vulnerable neighborhoods.
Drug Court Program
Drug courts started in New Jersey in 1996. Their initial overwhelming success paved the way for additional drug court programs over the following decade.
Typically, a drug court program lasts anywhere from 12 to 24 months. Participants undergo intensive treatment and recovery services encompassing:
Court appearances
Random drug testing
Detoxification, if necessary
Residential programs
Individual counseling
Relapse prevention
Community service involvement
Since April 2002, there has been more than 3,600 drug court graduates in New Jersey. Roughly 84 percent of those who complete the program are employed by graduation.
In New Jersey, drug courts have proven highly successful in reducing the repeat offenders and overall substance abuse rates.
Treatment Centers In New Jersey
Several addiction treatment centers in New Jersey offer discounted recovery programs to those without insurance and in need of help. Many of these facilities have received either financial disbursement from the state or financial assistance from local organizations.
When researching treatment options, you may be faced with the decision of whether to stay close to home or go to a facility out of state. While staying in-state can offer some advantages, out-of-state treatment centers are often more effective in regards to long-term sobriety. It's a huge choice to recover far from home, but it can provide you with a fresh foundation. You deserve to live a healthy life without the negative influences of drugs and alcohol.
Find a treatment center by contacting a treatment provider today.
Published:
Author
Jeffrey Juergens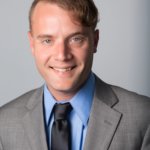 Jeffrey Juergens earned his Bachelor's and Juris Doctor from the University of Florida. Jeffrey's desire to help others led him to focus on economic and social development and policy making. After graduation, he decided to pursue his passion of writing and editing. Jeffrey's mission is to educate and inform the public on addiction issues and help those in need of treatment find the best option for them.
Feature your center
Ready to connect with treatment seekers across the country? Enter your information to learn about our advertising options and get in contact with our development team.