Michigan Drug Rehabs
With a growing number of methamphetamine labs and users in Michigan, local agencies are tightening drug possession laws to help lower drug abuse rates. Along with new treatment initiatives, residents now have access to various recovery resources.
Start the road to recovery
Showing 8 of 12 Centers In Michigan
Michigan Addiction Treatment
In 2020, there were 2,924 drug overdose deaths reported in the state of Michigan. This was a 19% increase from the previous year. It is believed that Opioids were the most common substance present in these overdoses. 
Just over 78,000 individuals in Michigan sought treatment for a substance use disorder (SUD) in 2019. During that year the most frequently abused drugs in Michigan included:
Michigan is centrally located between major drug trafficking regions such as Chicago, New York, Toronto and Montreal. Surrounded by large areas of water and highways, the state has quickly become a transportation center for cocaine, heroin and marijuana.
Detroit, with its multiple ports of entry, is involved in most of the drug trafficking occuring in the state. The city has historically been known as a core drug transit area for Colombian Drug Trafficking Organizations (DTOs) out of Florida and New York. Situated near waterways and lakes, Detroit offers many options for drug smugglers to transport products. In addition, large quantities of illicit substances enter the state through the Detroit Metropolitan Airport before heading to retailers in-state and around the Midwest. In 2020, Detroit saw a 1700% increase in drug seizures.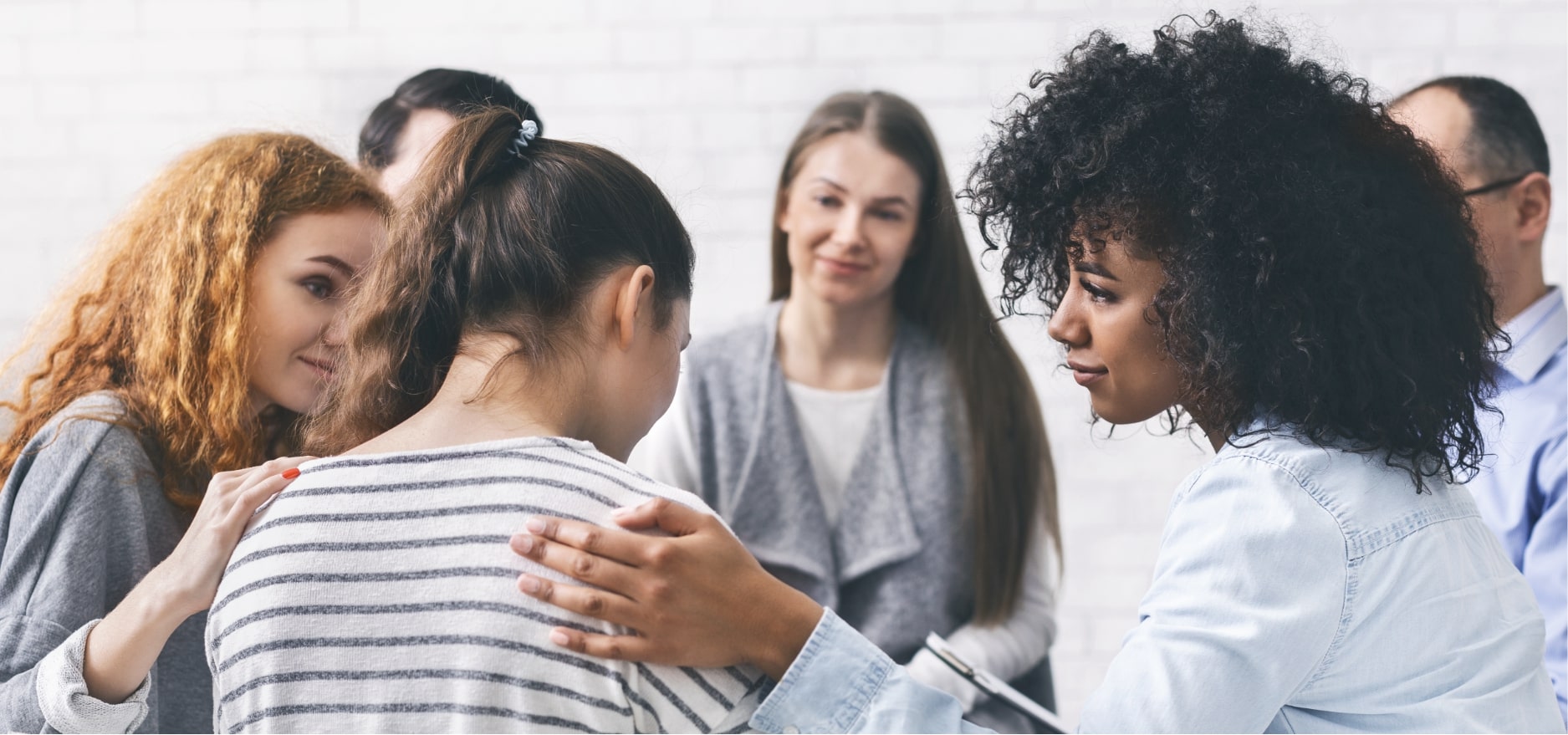 Break free from addiction.
You have options. Talk about them with a treatment provider today.
Laws Of Michigan Drug Use
Drug possession laws are strict in Michigan and will typically fall into one of two categories: simple possession (which is for your personal use only) and possession with intent to distribute. Being charged with an intent to distribute a drug often comes with much more severe sentencing.
Possessing a drug is more than having it in your pocket. You can be charged with possession of an illegal substance if it's found in your home, in your car or even lying next to you on the ground.
Schedules I and II drugs, including cocaine, heroin, methamphetamines, ecstasy and prescription opiates are recognized as some of the most dangerous and addictive substances in Michigan. These come with serious drug charges, even for small amounts. Sometimes the court will allow first-time offenders to enter a rehab program instead of serving probation or time in jail. Charges and sentencing may vary based on the type of drug and the amount in possession.
| Substance Quantity | Maximum Sentencing |
| --- | --- |
| Less than 50 grams | 4 years in prison and $25,000 fine |
| Between 50 and 450 grams | 20 years in prison and $250,000 fine |
| Between 450 and 1,000 grams | 30 years in prison and $500,000 fine |
| More than 1,000 grams | Life in prison and $1 million fine |
Marijuana Laws In Michigan
In December 2018, Michigan became the 10th US state to make recreational Marijuana use legal for adults. Law states that citizens over the age of 21 can purchase and carry up to 2.5 ounces of Marijuana. Any amount higher can result in a fine of $500. 10 ounces is the maximum amount that can be legally kept at an individual's home. 
Despite the legality of the substance, there are a few restrictions. Marijuana needs to be consumed on private property and not in public settings where users can be cited with a civil infraction. It is still illegal to drive while under the influence of Marijuana as well as using the substance in a vehicle. These actions can lead to required community service hours, an incarceration of 93 days, or a $300 fine. Those who want to grow Marijuana are permitted to house up to 12 plants, as long as they are placed in a discrete location.
Harm Reduction In Michigan
Michigan has several programs in place to reduce the harm caused by substance use. The state's Prescription Drug Monitoring Program (PDMP), or the Michigan Automated Prescription System (MAPS), is a service that helps to assess patients and track prescriptions for Schedule 2 through 5 drugs. Medical professionals are required to report what substances are being prescribed which lowers the chance for abuse through double prescriptions as well as drug interactions. This program has been especially effective for Opioids. The Michigan Department of Health and Human Services (MDHHS) reported in 2020 that the amount of Opioid prescribed in the state has decreased by 25%. 
In the MDHHS task force report, two other harm reduction concepts were listed: Naloxone distribution and syringe service programs (SSP). In addition to potentially preventing overdoses, SSPs have been proven to increase the chance of an individual entering treatment and lower the spread of HIV/AIDS. Because Michigan saw a 33% increase of emergency medical services needed for Opioid overdoses, Naloxone distribution is needed in the state now more than ever. 
High Intensity Drug Trafficking Area (HIDTA) Program
High Intensity Drug Trafficking Area (HIDTA) is a program that assists law enforcement agencies, at all levels, in key drug-trafficking areas in the US. With the goal of disrupting the illegal drug market and trafficking, HIDTA operates in over 600 counties of the US. As of 2021, the designated Michigan HIDTA counties include:
Wayne

Oakland

Macomb

Washtenaw

Genesee

Kent

Kalamazoo

Allegan

Saginaw

Van Buren

Muskegon

Lapeer
Drugs that cross into the U.S. from Canada play a significant role in the Michigan HIDTA program. These counties are provided funding for state-of-the-art equipment and other resources to track and dismantle any Drug Trafficking Organizations (DTOs). Detroit, Flint and Saginaw are the largest drug markets in the eastern regions of the HIDTA. On the western side, Grand Rapid and Kalamazoo are the most prevalent markets.
Heroin trafficking and abuse has become as prominent as cocaine trafficking and abuse in Michigan. The HIDTA is putting additional efforts into fighting these dangerous drugs.
Some of the Michigan HIDTA's current projects involve:
Safe Streets Initiative: Law enforcement agencies ramp up their presence in susceptible neighborhoods known for violent street level drug trafficking.
Conspiracy One Task Force: Partnership between the Detroit Police Department and the Federal Bureau of Investigation targeting regional, national and international cocaine trafficking organizations.
Southeastern Michigan Money Laundering Task Force: Federal and state-level agencies working together in an effort to dismantle the economic infrastructure of major drug organizations operating in Michigan.
Drug Enforcement Administration Group Six: Multi-agency unit who immobilizes Drug Trafficking Organizations (DTOs) in an attempt to stop drug trafficking through southeastern Michigan.
Looking for a place to start?
Join the thousands of people that have called a treatment provider for rehab information.
Free and confidential
Available 24/7
Access to professional treatment
Public Act 200 Of 2014
In June 2014, the Michigan Senate passed legislation that allows judges the ability to order adults to involuntary drug abuse treatment. If a person refuses to get help for their addiction, family members can now petition for involuntary substance abuse treatment. If approved, the court may order mandated treatment for up to 72 hours, or until a hearing occurs with evidence that the person is in no danger to themselves or others. 
Substance abuse doesn't just harm the person struggling with addiction; it harms the families and friends of people in need of help, too. This law makes it easier to help those we love recover from drug use and repair families damaged by abuse.
Treatment Centers In Michigan
Michigan offers many different low cost and state-funded addiction treatment services. For example, there are several Women's Specialty Services (WSS) and Fetal Alcohol Spectrum Disorders (FASD) prevention services. Across the state, women who are pregnant or have parental rights to their children are placed on a priority list for treatment.
Services provided through Michigan state and federal funds consist of:
Residential treatment
Intensive outpatient treatment
Outpatient treatment
Recovery support services
Other treatment centers and rehab facilities may offer a discounted rate to those in need or a payment plan to offset the upfront costs. Private insurance plans may also help cover substance abuse program expenses. Check with your insurance provider about possible deductibles or reimbursements for treatment.
When researching addiction treatment centers, it's important to keep an open mind. You may find that an out-of-state facility encompasses everything you're looking for. A facility further from home shouldn't deter you from getting the treatment you deserve.
Going out of state for treatment can prove more beneficial and successful than in-state facilities.
The advantages of out-of-state treatment centers include:
Distances you from triggers and other bad influences.
Prevents you from walking out and going home.
Offers a chance to focus solely on your health and wellbeing.

Provides an opportunity to receive care from facilities that offer different treatment approaches.

Delivers better probability for long-term recovery and sobriety.
Get help to overcome addiction. Contact a treatment provider today.
Published:
Author
Jeffrey Juergens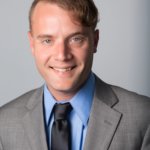 Jeffrey Juergens earned his Bachelor's and Juris Doctor from the University of Florida. Jeffrey's desire to help others led him to focus on economic and social development and policy making. After graduation, he decided to pursue his passion of writing and editing. Jeffrey's mission is to educate and inform the public on addiction issues and help those in need of treatment find the best option for them.
Feature your center
Ready to connect with treatment seekers across the country? Enter your information to learn about our advertising options and get in contact with our development team.